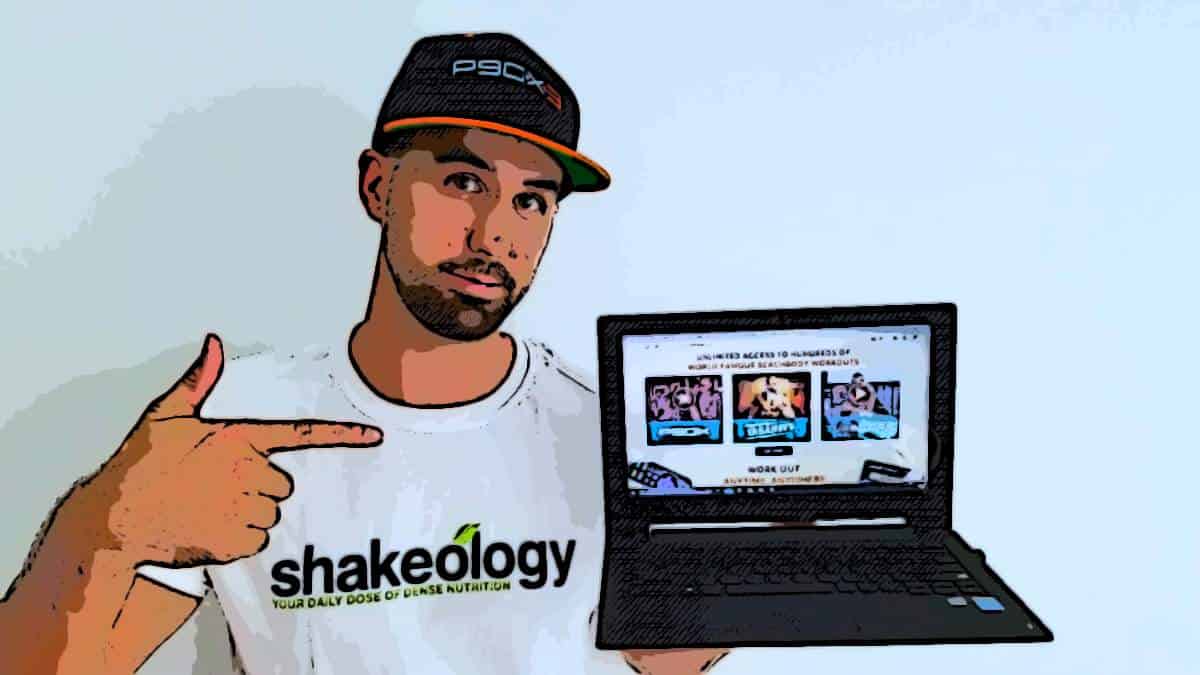 The Beachbody on Demand review is something that many people have been asking me for for quite a while now.  The Beachbody system long used DVD videos to deliver in-home fitness, which has quickly become obsolete in the technology world as of late.  For this reason, streaming services have quickly become one of the most popular way to view movies, TV, as well as for fitness.
So what does the my review contain ahead?  First of all, the review will be about what is offered, what you get, and the feasibility of using it at home.  In addition to some of the benefits of the Beachbody on Demand review, listed below is an in-depth review of some popular workouts that you can gain access to, which is something you will want to stick around for.  Let's first look at what Beachbody on Demand offers.
After reading my article, you are interested in purchasing BOD, you can pick it up from here. This will make me your personal beach body coach. I have tons of tips for you to be successful with whichever program you decide to start as well as diet advice. If you already have a beachbody coach, but are unsatisfied with the results you are saying, you can change coaches here.
Beachbody on Demand Review: What you Get
In a world with ever changing technology, it can be a challenge to keep up with hype, popularity, and actual shifts in technology.  When Beachbody was first introduced to the public, it offered DVDs as part of the at-home workout, and it was very popular as a result.  What was considered to be the revolution in fitness and weight loss, Beachbody videos were on high demand and the DVDs were in millions of homes throughout the country.  However, in recent years, the DVD technology quickly became obsolete.  This led to a shift in how videos were viewed and soon, Netflix and Hulu streaming services rose to popularity.  Due to this, there was a fast shift towards streaming services for TV viewing and in-home fitness programs quickly adapted.  Beachbody responded by adding its own streaming service, which is called Beachbody on Demand and it continued in its popularity in millions of homes around.
Cost.  It is a funny advancement in technology; ten years ago, every household had cable television and there was no other way around it.  Soon after this, the cost of cable television skyrocketed and people vastly switched to streaming services, which started out at about seven dollars or so, which is a small fraction of the cost of what cable TV was.  Similarly, the Beachbody on Demand streaming service jumped on board.  In demonstrating to you the Beachbody on Demand review, it is vital that you have an idea of what services you get for the cost.  Now, the Beachbody on Demand service is only $2.99 per month, and you get access to quite a bit of video services, but there will be more on what videos you get with the membership.  Click here for an in-depth pricing scale for Beachbody on Demand.  If you compare the monthly membership of this fitness program to other membership packages, you may soon realize this is a steal, even if you use it once per month.  Gym memberships nowadays cost $30-40 for the entire family.  Yeah you can find memberships to gyms that are only $10 a month, but equipment is limited, not well maintained, nor is it the comfort of your own home.  In this sense, fitness is cheap with Beachbody on Demand.  Also, most streaming services for any TV station are at least five dollars per month, so once again, you can see that Beachbody on Demand is a good deal, but given the enormous amount of workouts it is almost a steal. Check out beachbody on demand here or the very popular beach body on demand challenge pack right here. Challenge pack combines the power of shakeology with the exercise program of your choice. Purchasing through either one of these links will make me your personal coach.
Discounts.  If you are a member of the Beachbody on Demand streaming services, you get access to the website content, including the Meal Plan Wizard, celebrity Trainer chat rooms, as well as a 10 percent discount on purchases from Beachbody.  Moreover, you get the perks of the fitness streaming, get assistance with meal planning, and you get a discount.  Now logic would dictate that you sign up as a Beachbody coach, pay $40 as the first set up fee, and then get 25 percent off all of your purchases, which means more savings.  Regardless how you look at it, you get a good amount of discounts without even trying too hard.
All Included. Some speculation was first involved among those who previously used Beachbody DVDs for fitness, because many of these fitness DVDs contained "added bonuses" that help give that little extra to your health.  The good thing is the streaming service offered by Beachbody on Demand still gives the "extras" for you.  Also, you still gain access to the calendars you normally got in the past, your quick start guides, as well as nutrition and fitness guides.  This is a pretty good deal with all things considered and the Beachbody on Demand really gives you quite a bit for what you pay.
So now that you have your first brief Beachbody on Demand review, now is the time to take a look at some of the popular workouts that you get access to, all for only $2.99 per month.
Beachbody on Demand Review: Workouts Offered
Experts all over the country recommend daily exercise as part of a healthy lifestyle and while it seems reasonable to hit the gym every day for an hour each, this can hinder time with the family later in the day.  Fortunately, Beachbody on Demand can help to add life balance to your home, since you will be working out at home, and you can even invite the family to join with you.   Let's take a closer look at some of the workouts offered in Beachbody on Demand. Check out the full list of workout programs here. I also have an article on the best programs for beginners in the best overall for weight loss.
10 Minute Trainer. This is a very efficient workout that was created by Tony Horton, who is the guy who invented P90X.  Yeah that guy.  Because of this, you know that the 10 Minute Trainer workout is a state of the art workout video and it focuses on high cardio, ab exercises, as well as resistance bands to make your ten minutes worthwhile.  This fast paced workout is touted as burning as many calories as a 30 minute jog, which is about 200-300 calories for the standard sized person.  What more can you lose?  Start your day off with ten minutes of exercise and follow it up later in your day with something healthy and relaxing.  You get the same perks as the DVD package, except you do not get the resistance bands (those are sold separately).  Overall, the 10 Minute Trainer workout found on the Beachbody on Demand service is one of the most efficient videos in any busy lifestyle and should be something you utilize as often as possible. Check out my full review on the 10 minute trainer here or check out the calendar to download here.
21 Day Fix. The 21 Day Fix is a workout program that is geared towards weight loss in as little as three weeks, or 21 days.  Now 21 days is not a lot of time, but it is a fast way to drop those first few pounds off and start you on a new path to success.  In this Beachbody on Demand review, the 21 Day Fix is a series of workouts and calendar guides to assist you with your weight loss goals.  Some videos involved in the traditional DVD package include the Total Body Cardio Fix, Upper Fix, Lower Fix, Pilates Fix, Cardio Fix, and the Yoga Fix.  All of these videos are offered on the Beachbody on Demand app and are critical in the programming of your three week, or 21 day programming.  In addition to the 21 Day Fix workouts, you still gain access to the program's calendar to help you with your daily meal planning.  This is helpful because it helps to take the guessing out of your diet and this plan actually promotes portion control rather than restriction.  The services offered in the 21 Day Fix, including the streaming services, are enough to really get those first 15 pounds off in a hurry. You can check out my full review on the 21 day fix here or download the calendar here.
PiYo.  This is one of the most fascinating programs because it is a dedicated workout that utilizes zero equipment.  Using your body weight to create resistance, PiYo is one of the most popular videos among females and those looking to develop long, lean muscles.  This workout uses a combination of Pilates and yoga to help relax the body, stretch, and create muscular strength throughout a wide range of motion.  There are a series of workouts that PiYo offers, including the 20 minute Upper workout, 20 minute Lower workout, 35 minute Sweat workout, 48 minute drench workout, 28 minute Buns workout, and 22 minutes of Strength Intervals.  This is a 60 day workout program, or two months, and it can help anyone starting out or who is more seasoned get into shape and lose weight.  Some people have concerns about the impact level of this workout video, considering many people want to avoid injuries or avoid aggravating prior injuries.  The good thing with the PiYo workout is that it is considered to be low impact and safe on those looking to avoid high impact exercises.  Even though interval workouts are typically more on the high intensity scale, the PiYo is still a low impact workout. Check out my full review on PiYo here or download the workout calendar here.
Shaun Week: Insane Focus. The next video in the Beachbody one Demand review is the Shaun Week: Insane Focus video, which is a pretty good workout designed to help you to last through an entire workout.  Based off the description of the video, you can only guess that this workout program is a full week commitment, which can certainly stimulate fat destruction following a holiday weekend, vacation, or even after a hard week at the office.  The videos of the Shaun Week program range anywhere from 27 to 43 minutes in length, but they are some of the most efficient workouts around.  The day 1 video includes the Insane Basics, which is 33 minutes dedicated to a moderate-impact workout.  The day 1 video is geared at helping you to master the exercises that you will utilize throughout the week ahead, so pay close attention to the instructions of this video.  The day 2 video is the Pure Cardio 2 workout and it is about 27 minutes of nothing but cardio.  The day 2 video intensity certainly ramps up and it really jump starts your "cardio week."  The day 3 video called Insane Weights is 33 minutes long and it includes weights mixed in with cardio.  This is a challenging workout and typically you don't want to tack on your maximal weight possible (using less weight may be more beneficial if it means you can do the workout without having to stop and rest).  The day 4 workout is called 25 Abs and it is 28 minutes of some of the best ab workouts created by Shaun T.  The Day 5 workout is called Ripsanity and it is a whopping 43 minutes of challenging weights, cardio, and high intensity training.  The day 6 video is Speed 4.0 and it is 27 minutes of bodyweight exercises that are geared at developing fast-twitch muscle fibers.  The final video of this week-long program is the day 7 video called Dig Deep and it is 31 minutes of going all-out in your exercises.  The day 7 video has been described to be very similar to the original Insanity DVD workout.  This workout is by far one of the best workouts for shredding fat, developing lean muscle mass, and it is seven days of just great calorie burning.
P90X.  This is one of the standard videos offered by Beachbody and it is the next on the Beachbody on Demand review.  The P90X is the classic program that started it all off and it is an effective workout program.  Quite honestly, the P90X workout program contains quite a few workouts that really cannot fit into the review here, but it truly hits most every muscle in the body.  This is a higher intensity workout program that is geared at shredding fat, losing weight, and is not for beginners to exercise.  This program is a 90 day, full program that has you working out for six days per week, which really is quite a bit of exercise.  Most videos range from 45 to 60 minutes, but not every single workout is high intensity, so keep this in mind.  If you are conditioned to exercise enough for this program, consider this a good choice to jump start your New Year's resolution, since this will take you through March by the time you finish.  If you are deconditioned, have not exercised regularly for at least six months, or have some underlying health condition, you should first talk with your doctor or select another workout until your body is ready. Check out my full review on P90x here or download the workout calendar here.
Hip Hop Abs. This next workout option listed here on the review is perhaps one of the most enjoyable.  Hip Hop Abs should give you a bit of speculation as to what is involved.  This 60 day workout includes three of the best hip hop dance routines around and it is a fun way for beginners and intermediate fitness people to burn calories, work the abs and core, as well as learn a few moves.  This is another Shaun T video and is a seriously fun way to workout.  This video is similar to many of the Zumba workouts that gyms offer; the only difference is that this program is hip hop and not Latin music.  The workouts range from 25 to 45 minutes and are a great way to keep up with your fitness in the summer months when fitness seems to become more of a chore.  If working your abs is an area on your body that you want to strengthen and work then this program is for you. Check out the full hip hop abs review here or download the calendar here.
Great Body Guaranteed. This next video on the review is a great workout for beginners and for anyone looking to brush up on a few things.  The workouts are only about seven to 11 minutes, which is hardly much for anyone who is conditioned.  However, this is ideal for anyone who has been sedentary for the past six months or for anyone recovering from an ailment.  The Great Body Guaranteed workout is named fittingly, because it simply states that every part of your body will be worked.  This is not a cardiovascular workout, but rather it is a conditioning workout designed to tone the body.  There are five workouts combines altogether and it even includes the basics to stretching.  For anyone who is new to fitness, this is a great way to start and it is a great way to progress through the Beachbody workouts.
3 Week Yoga Retreat. This next video workout on the review is essential for anyone who enjoys mental clarity, deep breathing exercises, as well as toning the body using yoga.  The 3 Week Yoga Retreat is a video program that lasts over the course of three weeks. You progress from the basics to more advanced moves in this workout so it does not require you to be a pro.  It is classified as a beginner workout, but the 3 Week Yoga Retreat starts you out on the fundamentals of yoga.  This is a nice way to ease your body into some of the yoga poses and it helps to prevent injuries by easing you into the moves.  The second week of this program is geared at improving your foundation in yoga, which helps you to perform more advanced yoga poses.  This is a great starting point for those with yoga experience and can help you to progress into more advanced workouts.  The third week program is where you really progress your moves.  The moves here are more challenging, but allow you to succeed.  If this is not enough for you, there is a weekend workout yoga program as well.  These days are geared at doing you want in your yoga workout and they focus on unloading stress from your body.  This is a perfect way to end you week and a great way to help you to face the workweek ahead. Check out the 3 week yoga retreat review here or download the calendar here.
A Week of Hard Labor. The last workout video on this review is a complimentary workout video to many of the other offerings.  This video workout is geared at strength training and building muscle mass and it consists of five days of workouts lasting about 30 to 45 minutes in duration.  A Week of Hard Labor offers five different workouts to really boost muscle strengthening.  The day 1 workout consists of chest and back and takes you through some heavy weights lifting for these areas on your body.  The day 2 workout is for legs and it is 43 minutes dedicated to lunges, pistol squats, more squats, sumo squats, and calf raises.  There is more to it, but day 2 may have you feeling a little shaky afterwards.  The day 3 workout is core and is 30 minutes geared at developing your core muscles.  This does not involve 30 minutes of simply sit-ups, but rather is a fun and unique way to develop your core muscles.  Day 4 is shoulders and arms day and it is 43 minutes dedicated to working only on your shoulders and arms.  This is a challenging workout, but if you have any experience lifting weights then you should find some familiar exercises.  The day 5 workout includes your entire body and it is a 50 minute workout that hits everything in your body.  You will be doing deadlifts, front rowing, decline push-ups, lateral dumbbell raises, combination exercises, and a whole lot of repeating.  This is a pretty good week for developing muscular endurance and strength.
The Beachbody on Demand Review: The Conclusion
Now that you have quite a bit of information on the streaming services based on the Beachbody on Demand review, hopefully you have some insight on some of the services that you can get from this affordable service.  There are over more than 40 workout programs to select from, so you are virtually unable to become bored throughout the year.  Many of these programs last for months on end and some are quick offerings, which helps you to truly personalize your program.
One challenge/goal that people use going into the Beachbody on Demand streaming service is to try every single program offered on this service, going in order to the end.  This is a fun way to hit every workout and it is a way to prevent you from sticking to only one workout.
Some other articles you guys might enjoy are P90x vs insanity, 310 shake vs shakeology and 18 shake vs shakeology. I highly recommend you check them out 🙂
References
[1] https://www.beachbodyondemand.com/programs/shaun-week
[2] https://www.beachbody.com/product/fitness_programs/3-week-yoga-retreat-beginners.do
Tyler Read has a Masters of Science in Kinesiology. Tyler is also a certified personal trainer with NASM, ACE, NSCA and NSCA CSCS. Tyler's main goal is to help people get started in the personal training industry and to become successful personal trainers.